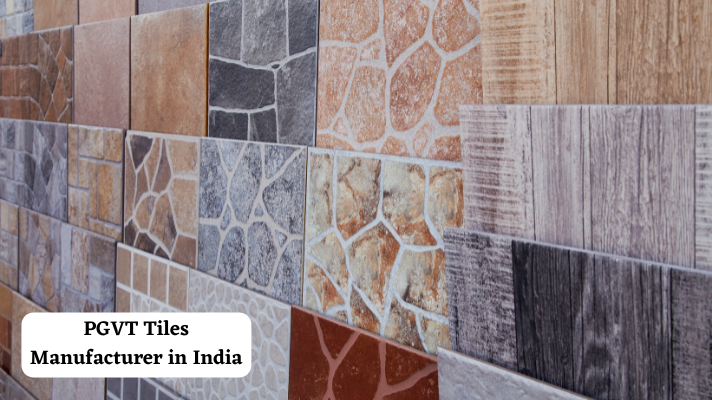 The decor and aesthetics of both residential and business spaces have evolved, as have the tiling options. Homeowners and buyers, in general, have made great strides from stones to marbles and now to tiles. Tiles, in and of themselves, have undergone significant changes with each passing year, the growing demand, changing market needs and technological advancements.
One of the breakthroughs resulted in Polished Glazed Vitrified tiles. Vitrified tiles have advanced from basic colours and textures to virtually mimicking the beauty, wealth, and, most significantly, hardness of natural stone and marble. PGVT is similar to traditional ceramic tiles in appearance, although they are less permeable and can be utilised in a wide variety of settings. They are made of clay as well, but with somewhat different elements and finer complexities.
Polished Glazed Vitrified Tiles or PGVT tiles are an excellent option for wall or floor cladding. They are more hard-wearing and have a longer lifetime. Vitrified tiles are incredibly durable and retain minimal moisture. Since vitrified tiles are impervious to water, they stop the development of bacteria and fungi. The size, colour, and thickness of vitrified tiles are all consistent.
Vitrified tiles are simpler to manufacture and need little to no curing period or polished once they are installed. It is simple to clean due to its reflective surface. These tiles are the best choice for flooring in damp areas since they are water repellent. These tiles may be arranged in a brick or straight design and matched with other tiles to suit your tastes. The lustre lasts a long time.
PGVT tiles manufacturers such as the Wintel Vitrified have risen in stature as experts in the field of PGVT tiles production. They are by far the most GVT PGVT tiles manufacturer in Morbi.
PGVT Tiles Manufacturer in India
Wintel Vitrified is one of India's major PGVT tile producers and a leading GVT PGVT tiles manufacturer in Morbi, Gujarat. Coming out of the tile capital of the country, the company has grown leaps and bounds in recent years and has impressed a much challenging domestic market. Their collection of PGVT tiles combines the superior technical performance of extra-thick materials with a sophisticated design motivated by the modernity of marble, the eternal appeal of granite, and the inherent tenderness of wood. Simply put, the design's brilliance never makes you want any other material.
Their PGVT tiles are featured in a range of patterns, textures and designs that bring a pleasing aesthetic and long-lasting functionality to a wide range of interior and exterior settings. Because PGVT tiles are less costly than GVT tiles, they may be a preferable alternative if money is a concern. Furthermore, because they are one of the greatest PGVT tile makers, they have been capable of maintaining stock and a supply system to ensure efficient PGVT tile exporting throughout the local as well as foreign markets. As a PGVT tiles exporter, their wonderful tile selection provides a wide range of options and one-of-a-kind designs to meet your individual requirements.
Their Products on Offer
They offer a wide range of Glazed Vitrified Tiles and Polished Glazed Vitrified Tiles in sizes that include
1. 300 x 600 mm
2. 600 x 600 mm
3. 600 x 900 mm
These tiles are specially created for application areas including
1. Living Room
2. Bedroom
3. Kitchen
They are available in a wide range of colours and finish in collections including Imperial white, Luca Beige, Luca Black, Rustico Beige, Rustico Jama, Stone Crema etc.
Wintel Vitrified
After its incorporation in the year 2007, Wintel Vitrified has been at the forefront of the Indian tiles market with its highest quality PGVT, GVT Tiles. Known for their superior value products, they have been able to achieve the same by investing much extensively on the research and development of the products. A wide range of innovations is used at the company's state of the art equipment, featuring digital printing advances, responsible operations approach to decrease environmental impact, and a commitment to producing excellent eco-friendly solutions.
Wintel's organisation and services are built around the core ideas of Creativity, Integrity, Reliability, Commitment, Mission, and Support with perfection and without compromise. With its hassle-free exports across four continents spanning more than 20 countries, Wintel Vitrified has since been recognised as a worldwide brand due to its customer-centric business module and quickly rising reputation.
If you are looking for a single solution in tiles for a renovation or a new project PGVT tiles may be the way to go, and Wintel Vitrified must be on your mind for the finest solutions at the most competitive range. For more information, contact us @ +91 99099 72228 or email us sales@wintel.in.
---
Read More Atrciles:
1. Difference between Full Body and Glazed Tiles
2. PGVT Tiles Manufacturer in India
3. GVT vs PGVT Tiles - The Complete Guide
---
Article Last Updated: 9th March, 2022