When it comes to choosing the best flooring for your home, there's a lot to consider. But if you have children running around, then you need to make sure that it's not just stylish and practical but also safe. Enter SPC (stone plastic composite) flooring—the perfect flooring solution for parents looking for a kid-friendly home.
SPC flooring is the perfect choice for those concerned about the safety of their kids and the environment at large. It's antislip yet durable and eco-friendly too. Moreover, it comes in hundreds of designs and colors, making it great for customizing rooms as per your taste. In this article, we'll explain why SPC is the best flooring when considering children's safety, as well as offer some tips on how to choose the right type of SPC flooring.

What Is SPC Flooring?
As a parent, you want to create the perfect home for your children—safe, comfortable and enjoyable. One way to do that is by investing in the right kind of flooring, like SPC flooring.
But what is SPC flooring? Simply put, it stands for Stone Plastic Composite (SPC) and is an eco-friendly type of vinyl flooring. It's designed to be more durable and stable than traditional vinyl, but with a softer surface that won't impact noise levels in your home. It also comes with an added scratch and stain-resistant layer for superior protection against wear and tear.
What's more, SPC vinyl is 100% waterproof and has excellent slip resistance—which makes it ideal for homes with kids running around. And since it's also eco-friendly and emits no harmful chemicals, you can be sure that your house will be a safe haven for the whole family.

Benefits of SPC Flooring for Kids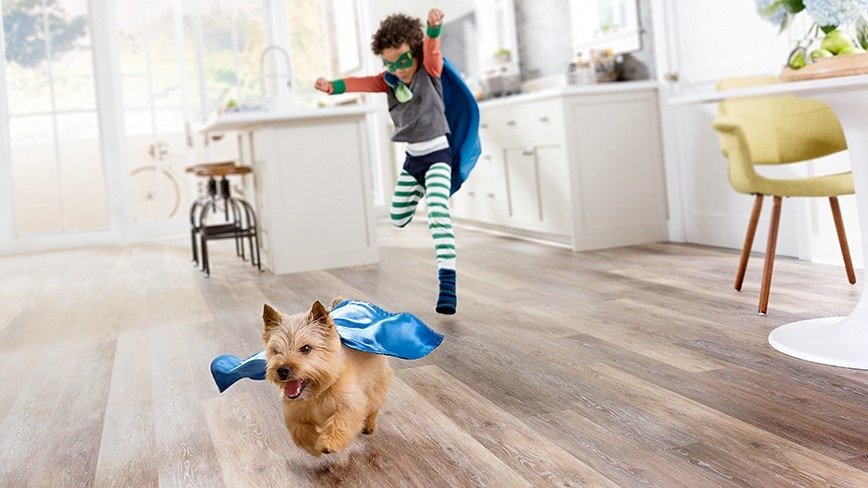 When creating a kid-friendly home, one of the best things you can do is to make sure that your floors are both safe and comfortable. This is where SPC flooring comes in. SPC (Stone Polymer Composite) flooring is a great option for homes with kids, as it offers various features that make it an ideal fit.
First off, SPC flooring is highly slip-resistant - making it perfect for kids who are just learning to walk. Its surface also has a cushiony texture that makes it comfortable to walk on and more durable than traditional wood or laminate flooring. In addition, it has excellent sound insulation properties that help reduce the noise level in your house.
Finally, SPC flooring is eco-friendly and easy to clean, meaning that you won't have to worry too much about the long-term maintenance of your floors. This type of flooring comes in a wide range of styles and designs, so you're likely to find something that perfectly fits your home esthetic too!
Types of Antislip SPC Flooring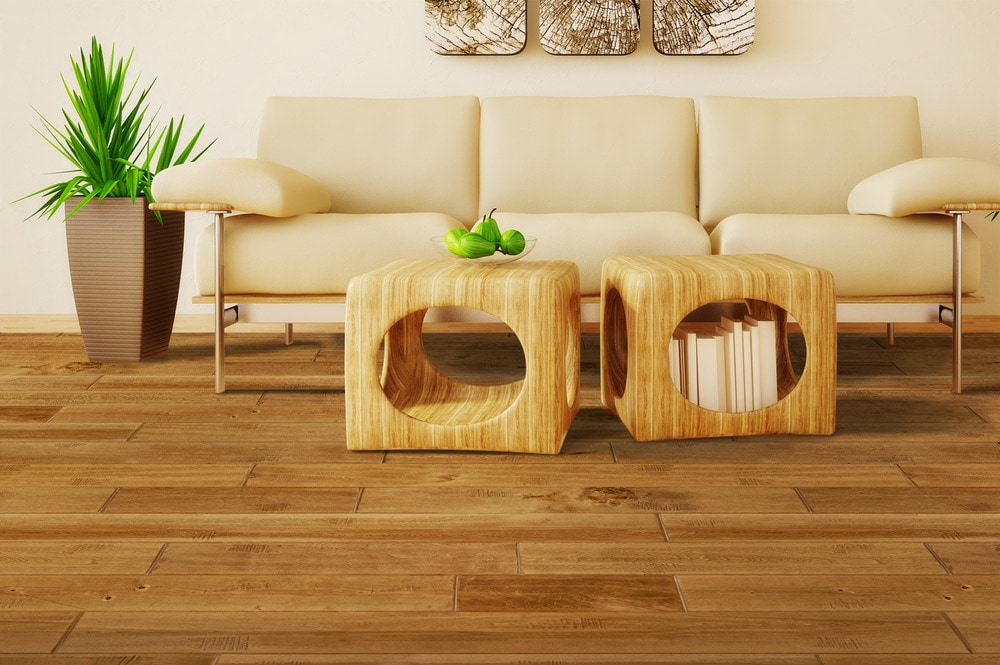 When you're looking for the right flooring for a kid-friendly home, there are a few types of SPC flooring that are best for anti-slip purposes.
Wood grain pattern flooring is great for areas that may get wet, such as bathrooms or kitchens. Wood grain pattern has an embossed texture that provides excellent traction to minimize slipping and falls.
Stone patterns are perfect if you're looking for something a bit more rustic or tactile. These surfaces provide a non-slip surface and come in a variety of different designs, allowing you to choose the right one to fit your style and needs.
Last but not least, marble patterned SPC is great for any space that may get wet—from baths to kitchens. It's classic elegance with its natural veining gives an impressive look to any room in the home and provides an anti-slip surface at the same time.
Eco-Friendly SPC Flooring Options
When it comes to finding the right SPC flooring for your kid-friendly home, eco-friendliness is a key factor. After all, you don't want to contribute more to the planet's existing pollution problem. Luckily, there are lots of great options out there.
First, look for SPC flooring with low VOC emissions. VOC stands for volatile organic compounds, and many traditional floors have a higher VOC content that can be damaging to nearby environments as well as contributing to global warming. Low VOC floors are free from many hazardous materials, like formaldehyde and phenol resins.
Another eco-friendly option is SPC flooring made with recycled content. This means that materials used to make the SPC flooring were taken from other products that were no longer usable or necessary and recycled into something new – like usable SPC flooring! Not only does this reduce waste in landfills, but the manufacturing process also uses less energy than if these materials had been created from scratch.
Finally, look for an SPC flooring with a long life cycle. Many traditional floorings only last 5-10 years before they need replacing—not ideal if you're looking for something that will last as your kids grow up! The good news is that due to its durable nature and resistance to wear and tear, SPC floors can easily last 10-20 years before needing replacing—making them a great choice for any kid-friendly home looking for long-term sustainability.
Finding the Right Installation Team
Finding the right team of installers is an essential part of getting the perfect SPC flooring setup for your kid-friendly home. After all, you want to make sure your floors are properly installed so that they can stand up to whatever kids throw at them.
When looking for installers, it's important to:
Choose a team that has experience working with SPC flooring.
Make sure they understand how to properly prepare the surface area before installation and know what tools and adhesives to use.

Ask about their warranty policy—a good installer should provide a warranty on their workmanship in case something goes wrong in the future.

Also, make sure that the installers are certified and trained in safety; some SPC flooring installers may work with hazardous materials, so it's important to double check that they have the proper safety gear and protocols in place. The last thing you want is someone getting hurt on your property! With experienced, reliable installers on board, you can rest assured that your kid-friendly home is well taken care of—in a way that will look great and last for years to come.
Tips for Maintaining SPC Flooring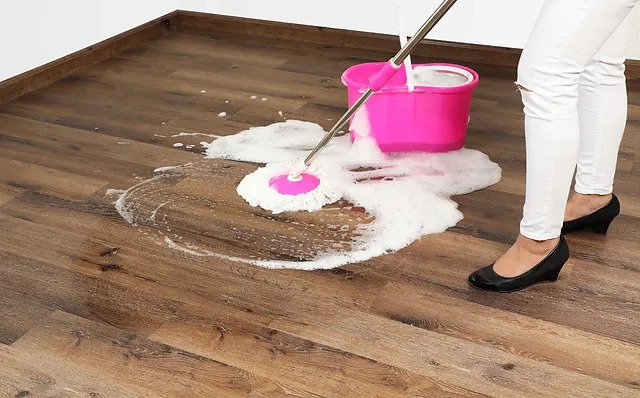 When it comes to SPC flooring, there are a few tips that you can follow to make sure that it stays looking great. For instance, make sure to use protective mats in high traffic areas and at the entrance. This will help keep debris and dirt from being tracked across the SPC flooring.
You'll also want to be careful when it comes to how you're cleaning the floor. Try not to use harsh chemicals or abrasive scrubbers as this could damage the surface of the flooring and lead to long-term wear and tear. Instead, opt for a broom or mop with a damp cloth or sponge that has been treated with mild soap or detergent.
It's also important to invest in quality furniture pads and protective covers for your chairs, tables and sofas. This will help prevent scratches or dents when they are moved around on the SPC flooring during cleaning or rearranging furniture.
Finally, don't forget about regular maintenance such as sealing the floor periodically—approximately every two years—will help ensure your SPC flooring looks its best for years to come!

Conclusion
When it comes to finding the best flooring for a kid-friendly home, then Wintel -SPC flooring is a great option. It's durable, cost-effective, and resistant to wear and tear. Plus, it's slip-resistant and eco-friendly, so your kids will be able to play and run around with peace of mind.
So, if you've been looking for the right kind of flooring for a kid-friendly home, SPC flooring is certainly worth considering. With its ease of installation, the right color and texture, and the knowledge that it's designed with safety in mind, it's the perfect choice for families who want to create a safe, cozy environment for their little ones.
---
Article Last Update: 17 April 2023