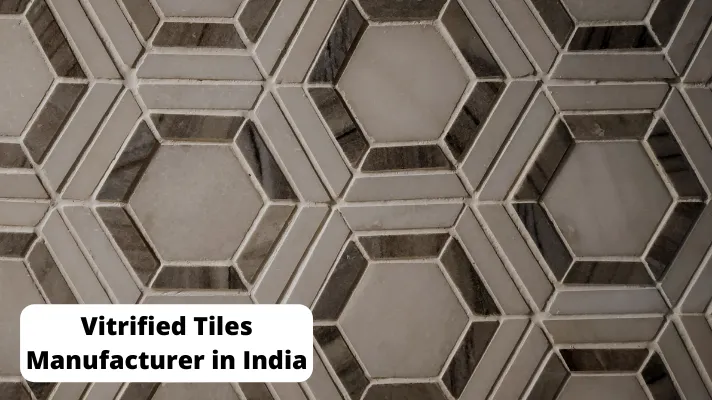 The Indian tiles market has evolved, and so much of it is because of the changing and demanding taste of the consumers. When faced with the most contemporary choice vitrified tiles provide the latest choices for a magnificent aesthetic. This tiling solution provides a foundation, stability, and a subtle grounding impact to the overall interior design.
It is therefore critical that you select the correct tiling option for your home, as it may very well be a one-time affair. If you're in the market for new tiles, you should take a close look at vitrified tiles. These have risen in ranks, especially in areas prone to water or freezing. Manufacturers of ceramic tiles in India are thus trying to please a wide base of clientele who are looking for vitrified tiles. As a leading Ceramic tiles manufacturer, Wintel has been recognized as a leader in Vitrified tiles manufacturing.
A vitreous or glassy surface is created by hydraulic pressing clay with a combination of other minerals such as feldspar, quartz, and silica. Because of its low porosity, scratch, water, and frost resistance, vitrified tiles are quickly becoming a popular outdoor alternative to marble and other stone. Vitrified tiles are best for kitchen backsplashes and bathroom floors. The vitrification process hardens the tiles and makes them waterproof, allowing them to be utilized both indoors and outside.

Why Vitrified Tiles?
Vitrified tiles have a growing fan base, and people who choose would do so because of the many properties which suit their needs. Vitrified tiles are known to be more resistant to scratches and have a longer lifespan than other tiles. Because of its uniformity in size, color, thickness, and design throughout it has an advantage.
They are relatively easier to install and require little to no setting time or polishing after installation; meaning it is ready to use in no time at all. Vitrified tiles are similar to ceramic tiles, except they contain silica and clay. These tiles are available in a wide range of shapes, patterns, and colors, making them a potential replacement for marble or granite.
Because of the intense manufacturing process that it goes through, Vitrified tiles have a very low porosity making it virtually impossible for water to seep in and it is because of the same manufacturing process that they are extremely stain resistant, and easy to maintain for its lifetime. Vitrified tiles limit the growth of germs and fungus. Be it sunny, chilly, or drenching vitrified tiles have been known to live out the test of weather and time. And thus are equally suited for outdoor tiling as it is for the indoors.

Vitrified Tiles Manufacturer in India
As a premium Vitrified tiles manufacturer in India, Wintel Ceramic Pvt Ltd. has resolved to serve its clientele with the best. They have a wide variety of tiling solutions for different areas as well, whether it is interiors, exterior facades, claddings, etc. Their Vitrified tiles are packed and processed with quality characteristics and exquisite applicability. The silica and clay inside each tile melt and merge together during the very severe vitrification process, forming a glass-like aspect that allows it to keep its original lustre even after years of use.
They have proficient personnel and inventive use of top manufacturing processes, and an enviable manufacturing facility. Their facility also is equipped with the most modern machinery; they have been able to supply the greatest world-class items to all corners of the globe making them a popular vitrified and ceramic tiles exporter in the world.
Their Product Features
Consistency
Wintel Ceramic Pvt. Ltd. Is renowned for high-quality products; their tiling solution is a one-time investment; they have a uniform design and color consistency that runs equally throughout its surface. Also, they assure that the product does not lose out on its appealing look over time.
Dirt & Stain Resistance
With the intricate and rigorous manufacturing process, any innate quality of the vitrified tiles is magnified 2 folds. And hence this ceramic tile manufacturer is known to produce dirt and stain-resistant vitrified tiles meaning that the tiles are easier to maintain and clean.
Chemical Resistance
Apart from its easy-to-maintain feature, their vitrified tiles are resistant to chemicals and other foreign agents that may result in staining them.
Light Weight
Vitrified tiles whether it is glazed or unglazed are processed in a way that they are naturally lightweight. And hence they are easier to manage and convenient to install.
About Wintel Group
The Wintel Group consists of the industry elites including the best Ceramic tiles manufacturer, leading Ceramic tiles exporters, importers, and craftsmen. They have thrived on the satisfaction of the huge client base in the Indian domestic market as well as the foreign market. They have maintained a relationship with the International market and thus have constantly upgraded their operations and manufacturing process to produce the best quality tiling solutions. They have completed each and every order around the world with 100% accuracy and final client happiness, whether it is manufacturing, designing, packaging, delivering, or individualized and rewarding customer service.
The popularity of Wintel Ceramic Pvt. Ltd. as a ceramic tile manufacturer has enabled them to tap into further innovations and research in order to achieve the most elaborate and original tiling solution. Their tiles' sheer adaptability has set them apart at every stage of their thriving business. Its class and constant dedication to quality have propelled them to the forefront of tile manufacturers in India. Wintel strives for superiority and inventiveness, and as a result has been able to produce and supply the greatest vitrified tiles, which has significantly contributed to their extensive and world-class product line. For more information, contact us @ +91 99099 72228 or email us [email protected].
---
Read More Atrciles:
1. Difference between Full Body and Glazed Tiles
2. PGVT Tiles Manufacturer in India
3. GVT vs PGVT Tiles - The Complete Guide
---
Article Last Updated: 17th January, 2022
---