Glazed Porcelain Tiles

Glazed porcelain tiles have grown in popularity in recent years due to their durability, versatility, and ease of maintenance. These tiles are made by firing a mixture of clay and other materials at high temperatures, resulting in a hard, non-porous surface that is resistant to stains, scratches, and moisture.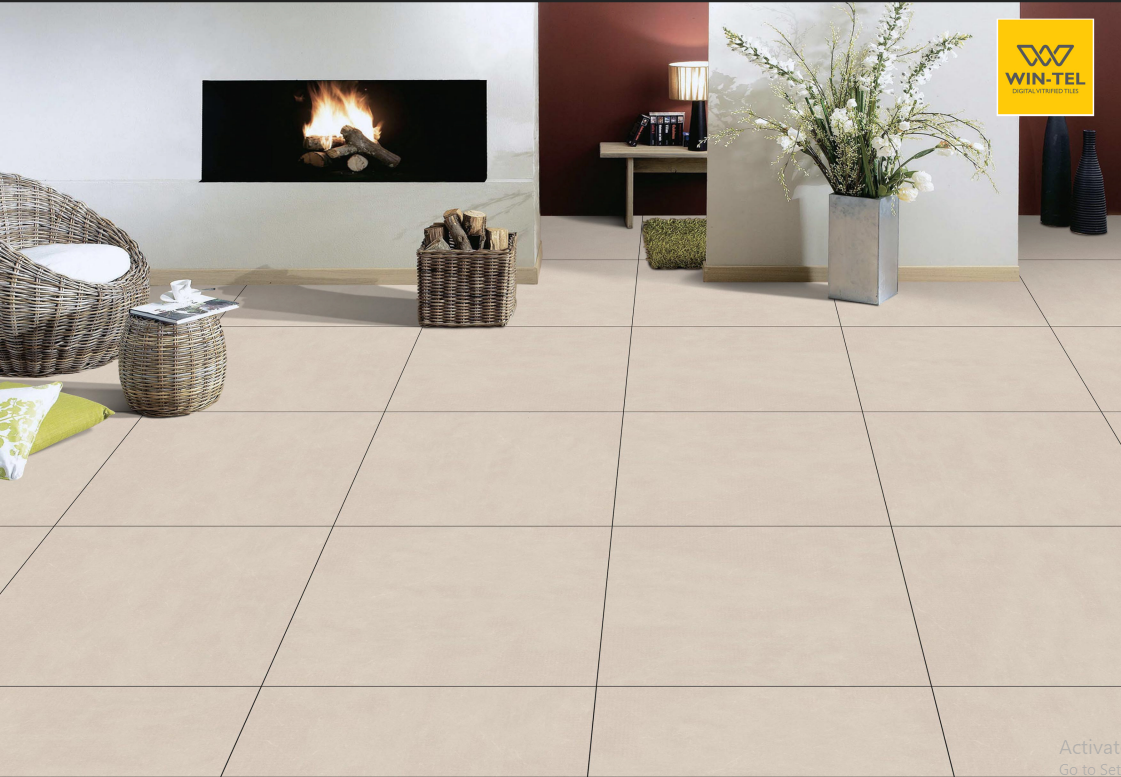 They are also easy to clean, making them a popular choice for use in homes, offices, and commercial spaces. They are typically larger in size than other types of tiles, which allows for fewer grout lines and a more seamless, modern look. They are available in a wide variety of colors, patterns, and finishes, so you can choose the perfect look for your space.

Why Choose 800 x 800 Glazed Porcelain Tiles?

Perfect Size: The glazed porcelain tiles that are offered in 800 x 800 size have vivid applications because of their size. Their size makes them perfect for usage in bigger spaces and have a seamless appeal about them
Durable: Porcelain tiles are known for their durability and are able to withstand heavy foot traffic.
Low maintenance: Glazed porcelain tiles do not require sealing, waxing, or polishing, making them low maintenance.
Water-resistant: Porcelain tiles are water-resistant, making them a good choice for bathrooms and kitchens.
Stain resistant: Glazed porcelain tiles are resistant to stains and are easy to clean.
Versatile: These tiles come in a wide range of colors, styles, and finishes, making them suitable for use in a variety of design schemes.
Easy to install: 800 x 800 porcelain tiles are easy to install and can be cut to fit around fixtures and corners.
Cost-effective: Porcelain tiles are a cost-effective flooring option compared to natural stone tiles.

800 x 800 Glazed Porcelain Tiles Exporter

800 x 800 glazed porcelain tiles are popular in many countries around the world, as they are a durable and attractive flooring and wall covering option. Porcelain tiles are known for their strength and resistance to wear and tear, and glazed tiles have a smooth, hard surface that is easy to clean and maintain. The size of 800 x 800 tiles is also a popular choice for many homeowners and designers, as it is a versatile size that can be used in a variety of settings. The popularity of 800 x 800 glazed porcelain tiles may vary by country and region, depending on local preferences and building codes.

Wintel Ceramics is a leading name when it comes to exporting high-quality 800 x 800 glazed porcelain tiles in countries outside India. With over 15 years of experience, the brand has earned quite a reputation for being a reliable exporter with their consistent and durable glazed porcelain tiles.

There are several factors that contribute to Wintel Ceramics being one of the most preferred exporters in India, they are:
Quality of the tiles: It is important for the tiles to meet the required standards for quality and performance and Wintel has broken through the market with their sheer quality
Prices: The prices offered by Wintel ceramics are by far the most competitive and fairest in the market
Customer service: As a leading exporter, they are responsive to customer inquiries and concerns and provide timely and accurate information.
Delivery: They are able to deliver the tiles in a timely manner and in the specified condition.
Reputation: They have a good reputation in the industry, with positive reviews and customer experiences.
Compliance with laws and regulations: Wintel complies with all relevant laws and regulations, including those related to export, import, and trade.

Wintel Ceramics

Wintel Ceramic Pvt. Ltd. is a leading exporter of 800 x 800 glazed porcelain tiles in India. The company has been a dominant player in the ceramic tile industry for over the past decade and has established a strong reputation for producing high-quality tiles that are suitable for a wide range of applications.

Wintel Ceramic uses state-of-the-art manufacturing techniques and equipment to produce its 800 x 800 glazed porcelain tiles, which are known for their durability, strength, and beauty. These tiles are ideal for use in both residential and commercial settings and can be used on walls, floors, and countertops.

In addition to its 800 x 800 glazed porcelain tiles, Wintel Ceramic also produces a wide range of other ceramic tiles, including glazed wall tiles, ceramic floor tiles, and porcelain floor tiles. The company has a large production capacity and is able to meet the needs of customers around the world.

Wintel Ceramic prides itself on its commitment to customer satisfaction and works hard to ensure that its tiles meet the highest quality standards. The company is ISO 9001:2015 certified and has a team of experienced professionals who are dedicated to producing tiles that are of the highest quality.

If you are in need of 800 x 800 glazed porcelain tiles, or any other type of ceramic tiles, consider giving Wintel Ceramic a try. The company's tiles are affordable, high-quality, and sure to add a touch of style and elegance to any space. For more information, contact us @ +91 99099 72228 or email us sales@wintel.in.
---
Read More Atrciles:
1. Difference between Full Body and Glazed Tiles
2. PGVT Tiles Manufacturer in India
3. GVT vs PGVT Tiles - The Complete Guide
---
Article Last Updated: 10th January, 2023