When it comes to flooring, you want a waterproof option that can stand up to the wear and tear of daily life. Fortunately, there's SPC flooring, an easy-to-maintain and affordable solution that's perfect for almost any room in your home.
SPC (stone plastic composite) flooring is the latest evolution of luxury vinyl tile and plank flooring, combining a waterproof interior core with a rigid clickable external layer enabling simple installation with minimal effort. It's a sturdy, yet stylish solution for people looking for a more durable flooring option in their home.
In this article, we'll explore why SPC flooring is the perfect waterproof choice and discuss some of its advantages over other types of floors. We'll look at what makes it so special and why this might be the perfect choice for your next project.
What Is SPC Flooring?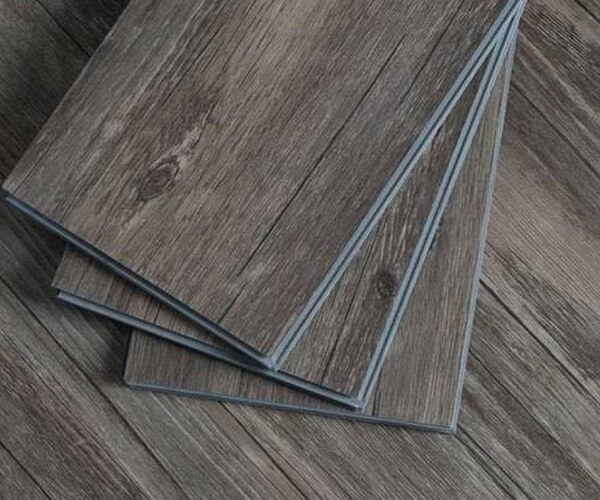 If you're looking for a reliable waterproof flooring solution, SPC (Stone Plastic Composite) flooring might be the perfect fit for you. This extremely durable, affordable, and low-maintenance flooring type is perfect for residential and commercial spaces.
SPC flooring is a hybrid of luxury vinyl tile (LVT) and laminate flooring. It has the same click system as LVT but is thicker and more rigid—making it even more resistant to scratches, spills, and general wear and tear. It also has an extra protective layer that provides further waterproof protection.
The core of SPC flooring is made up of natural limestone powder, polyvinyl chloride, and stabilizers. This creates a very dense material that's incredibly stable and able to withstand high traffic while remaining waterproof. So if you want a superior option when it comes to waterproof flooring materials, SPC should be your go-to choice!
Benefits of SPC Flooring for Waterproofing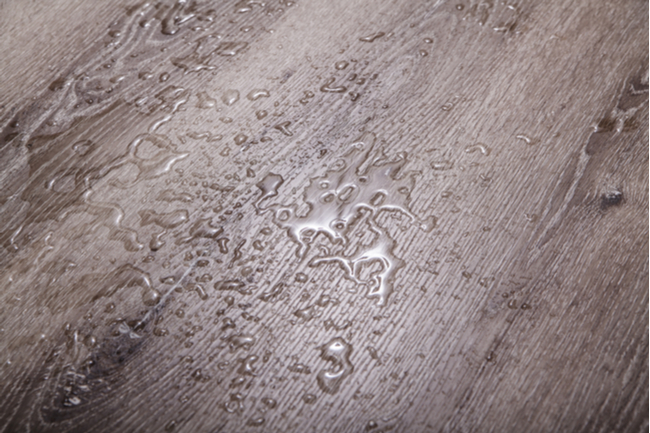 Whether you're building a bathroom or remodeling your kitchen, choosing the right waterproof flooring is key. That's where Wintel's SPC flooring comes in—it's a perfect choice if you need a floor that can handle moisture and is easy to install and maintain.
Here are just a few of the benefits of SPC flooring when it comes to waterproofing:
It's completely water-resistant and is able to prevent liquid from passing through it.

It's highly durable, with an extra-strong core layer that helps it withstand heavy foot traffic.

It doesn't absorb moisture, so it won't warp or crack over time due to changes in temperature or humidity levels.

It's easy to clean and maintain—just wipe down the surface with a damp cloth and mild cleaner for long lasting shine and protection.
Combined, these benefits make SPC flooring the perfect solution for your waterproof needs. Whether you're looking for a stylish, practical bathroom floor or an enduring kitchen countertop, SPC will get the job done!
How to Install SPC Floor for Optimal Waterproofing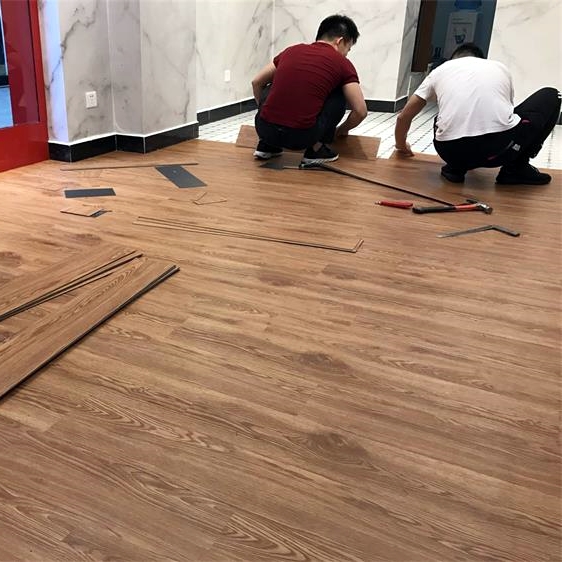 If you're looking for a waterproof flooring solution, SPC flooring is an excellent choice. Not only is SPC resistant to spills and splashes, it's also easy to install. Here's how:


Accurately measuring the space you plan to install your SPC flooring in is essential. This prevents any mistakes that could lead to wasted material. Once you've measured up, use it as a guide while cutting each piece to size before installation.


Underlayment helps create the best possible seal against water and moisture buildup. It's important to ensure that the underlayment covers the entire surface of your subfloor before installing your SPC flooring on top.


When laying your SPC floor, it's important to start at one corner of the room and work outward in straight lines. The pieces should fit tightly together without any gaps or overlaps so that moisture can't get between them and cause damage or mold growth over time.
It's recommended that when laying SPC floors, you use a small amount of adhesive at each seam for added waterproof protection. This ensures that no moisture can get through into the underlying subfloor and cause damage or mold growth over time.
Types of SPC Flooring Available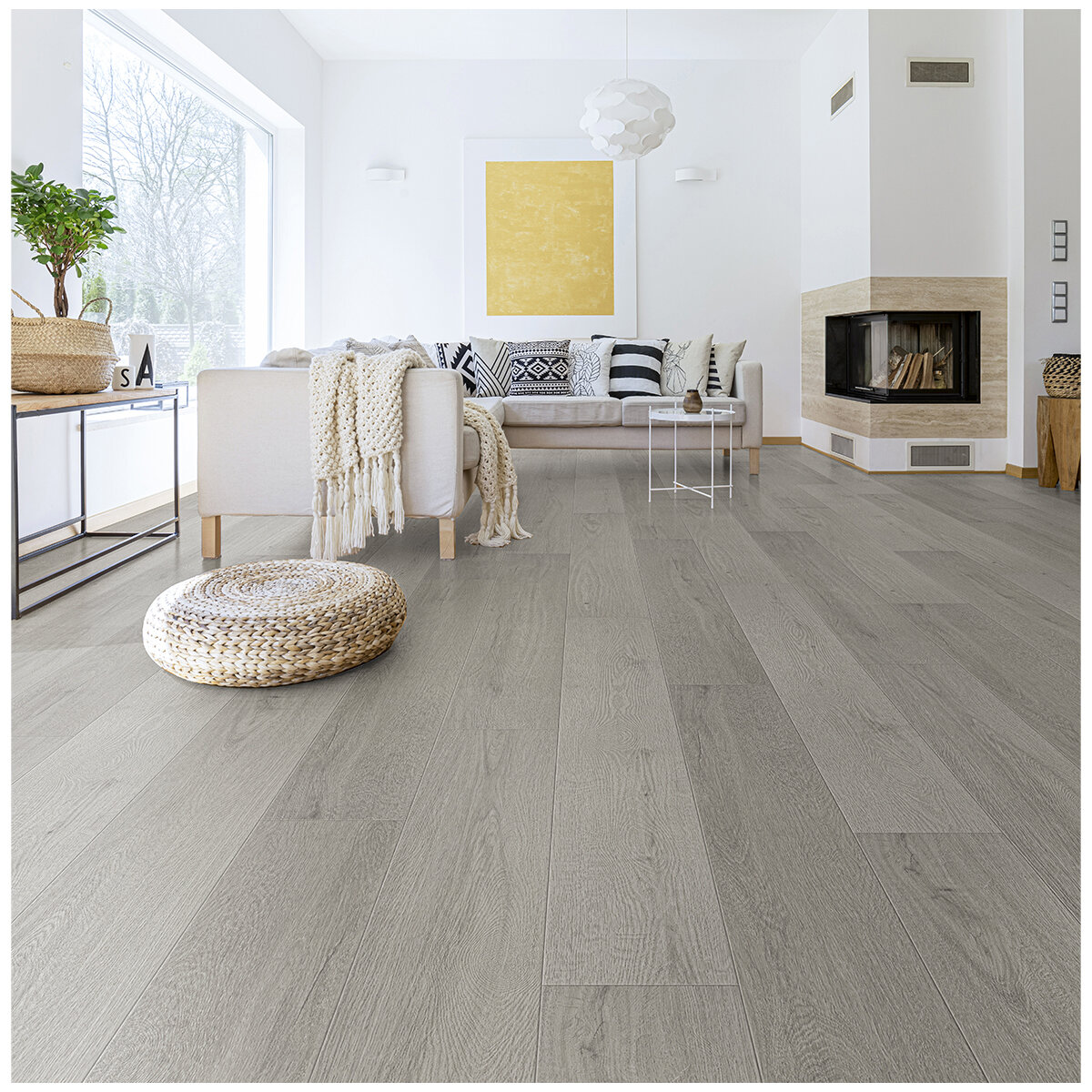 You might have heard of SPC flooring, but did you know that there are different types available depending on your needs? Let's take a look at the different types of SPC flooring and how they can help keep your space waterproof.
Waterproof Core
The core of SPC flooring is usually made from a mix of limestone, stabilizers, and PVC resin. Most pieces of SPC flooring have a waterproof core, which is what makes it resistant to moisture damage. This core is also the main component that makes SPC flooring more dimensionally stable than other types of flooring, making it less likely to warp or crack in humid conditions.

SPC flooring also comes with an embossed surface that provides extra grip and slip resistance. The degree of embossment varies from manufacturer to manufacturer—and some floors even come with textured surfaces—but all are designed to provide extra grip and slip resistance for greater safety and durability in your home or commercial space.

The last component of SPC flooring is the vinyl wear layer. This layer acts as a protective coating for the underlying core and embossed surface, protecting it against scratches, dents, and fading caused by wear and tear over time.
In addition to adding durability and longevity to an already waterproof product, vinyl wear layers also come in a variety of colors and patterns so you can customize your space while still keeping it waterproof!
Maintenance Tips for Keeping SPC Floor Waterproof
Yes, SPC flooring is waterproof, and can even stand up to spills and other moisture without needing to be replaced. But that doesn't mean you can just ignore it! You should follow these maintenance tips to keep your SPC flooring looking great (and waterproof) for years
.

First and foremost, keep your floor clean by sweeping or vacuuming regularly. This will help to prevent dirt and debris from getting ground into the material and breaking down the waterproof barrier. You should also mop or spot-clean any spills as soon as possible while water resistant, SPC flooring is not impervious to water damage if left too long!
Temperature Changes & Humidity

The temperature in your home should remain relatively consistent, as sudden changes in either direction can cause the material to expand or contract. If you get too much humidity in the air, the material may become damp or start to warp—so use a dehumidifier if needed!

You'll want to reseal your SPC flooring every few years—or at least once a year if it gets a lot of traffic. This will help protect it from moisture damage and make it look great for longer. You might also consider waxing your floor with an approved wax product for extra protection against water damage.
By following these basic maintenance tips, you can rest easy knowing that your beautiful SPC floor is protected from water damage!
The Cost Advantage of SPC Flooring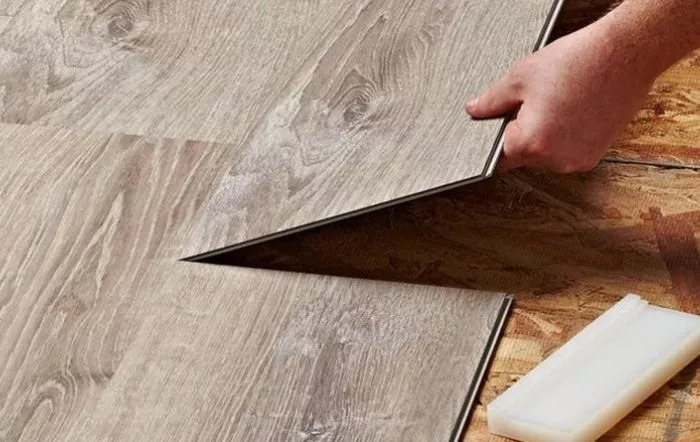 One more thing to consider when you're deciding on types of waterproof flooring is the cost. For some, SPC flooring might seem expensive, but if you look at it from a long-term perspective, it's a great value. Why is SPC flooring an economical choice?

SPC flooring is incredibly durable and built to last for many years, meaning that you don't have to replace it as often as you would vinyl plank or tile. Not only that but since SPC flooring doesn't require padding or underlayment like other materials like hardwood or laminate do, the initial installation cost is lower. This makes SPC one of the most affordable waterproof options for covering your floor in the long run.

As we mentioned earlier, SPC doesn't require padding or underlayment making the installation process a breeze. It's also quicker than other types of waterproof flooring and a DIY person could easily install this type of floor without any prior experience. Plus, if you need to replace one small section, it's easy enough to do yourself without having to replace the entire room!
The cost advantage of using SPC as your waterproof flooring lies in its ease of installation and its durability both factors leading towards an affordable and long-lasting solution:
No need for padding or underlayment before installation

Quicker than other types of waterproof flooring

Easily replaceable sections if necessary

Built to last many years
So when you decide on what type of water-resistant floor you want in your home, take into
Conclusion
In summary, Wintel SPC flooring provides superior water resistance compared to other types of flooring. Its rigid core and tough surface layer can handle even the most demanding environments, such as high-traffic areas and busy commercial spaces. Not to mention, SPC flooring is available in a variety of colors and styles, so you can create the perfect atmosphere for any space.
Plus, when it comes to the installation process, SPC flooring is easy to install and requires minimal maintenance. So, if you're looking for a waterproof flooring option, SPC flooring is definitely the way to go. It's durable, low maintenance, and most importantly, it keeps your floors safe from damage caused by water.
---
Article Last update: 04th May 2023