Welcome to our blog post on kitchen countertops! When it comes to home design, kitchen countertops play a vital role in both functionality and aesthetics. Over the years, these surfaces have evolved from being purely utilitarian to becoming a statement piece in modern kitchens. With a wide range of materials, colors, and finishes available, kitchen countertops have become a key element in transforming the overall look and feel of any culinary space.

In this article, we will explore the world of kitchen countertops, their significance in home design, and the growing popularity of Wintel Ceramics Pvt. Ltd. as a leading manufacturer and supplier of top-quality tiles and kitchen countertops in India. Let's delve into the world of kitchen countertops and discover how they can enhance the heart of your home!
Advantages of Wintel Kitchen Countertops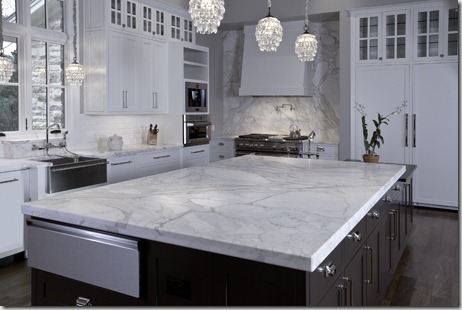 When it comes to kitchen countertops, Wintel Ceramics Pvt. Ltd. stands out as a leading manufacturer, renowned for their top-quality porcelain creations. Let's explore the remarkable advantages that Wintel kitchen countertops offer, setting them apart from the rest:

Unmatched Manufacturing Process
Wintel utilizes cutting-edge technology and state-of-the-art machinery to craft its kitchen countertops. Each countertop undergoes a meticulous manufacturing process, combining precision engineering with the skillful craftsmanship of its experts. The result? Countertops that exude elegance and excellence.

Durability and Longevity
Wintel understands the demands of a bustling kitchen environment. That's why their kitchen countertops are designed to withstand the test of time. Made from superior-quality porcelain, they are highly durable and resistant to scratches, stains, heat, and moisture. With Wintel, you can trust that your countertop will maintain its pristine condition for years to come.

Wide Range of Design Options
At Wintel, they believe in providing customers with endless design possibilities. Their kitchen countertops come in a diverse range of colors, patterns, and finishes, allowing you to personalize your kitchen to match your unique style and taste. From sleek and modern to timeless and traditional, Wintel has the perfect countertop to elevate your kitchen's aesthetic.

Customization and Personalization
Every kitchen is different, and Wintel understands that. That's why they offer customization options, tailoring the countertops to fit your specific requirements. Whether it's a unique shape, size, or edge profile, Wintel can bring your vision to life, creating a truly one-of-a-kind kitchen countertop.

Easy Maintenance and Cleaning
Gone are the days of laborious countertop upkeep. Wintel kitchen countertops are designed with practicality in mind. Their non-porous surface makes them resistant to stains and ensures easy cleanup. With just a simple wipe, you can keep your countertop looking immaculate, saving you valuable time and effort.

Wintel Ceramics Pvt. Ltd. takes immense pride in its commitment to quality, customer satisfaction, and delivering kitchen countertops that exceed expectations. When you choose Wintel, you choose excellence.

Next, let's delve into the crucial aspects to consider when selecting a kitchen countertop, and why Wintel emerges as the ultimate choice.
Choosing the Right Kitchen Countertop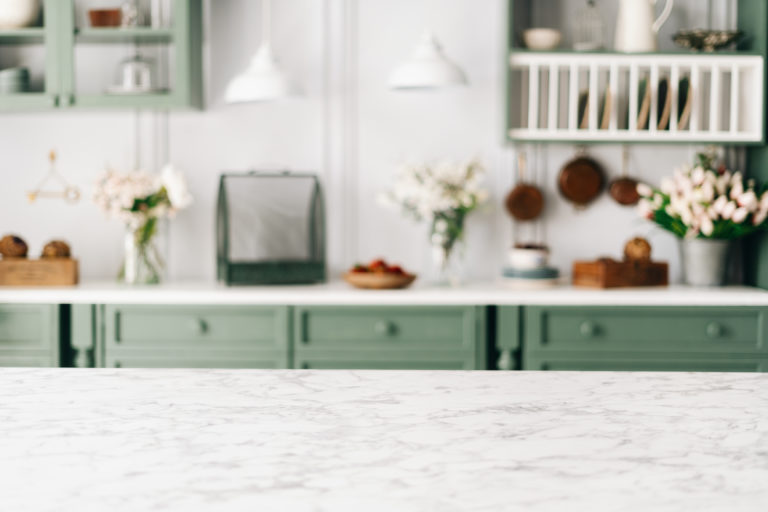 When it comes to choosing the perfect kitchen countertop, several factors should be taken into consideration. The countertop you select will not only enhance the overall aesthetics of your kitchen but also contribute to its functionality and durability. Wintel Ceramics Pvt. Ltd., a renowned manufacturer of top-quality porcelain kitchen countertops, understands the significance of this decision and offers a wide range of options to cater to your specific needs.

Factors to Consider

Style and Aesthetics: The kitchen is the heart of any home, and the countertop plays a crucial role in defining its style. Wintel Ceramics provides an extensive collection of porcelain countertops with various designs, patterns, and finishes to suit diverse interior themes. From sleek and modern to timeless and classic, their countertops are designed to elevate your kitchen's visual appeal.

Budget: While investing in a high-quality countertop is essential, it's also important to consider your budget. Wintel offers a range of options at competitive prices, ensuring that you find a countertop that aligns with your financial considerations without compromising on quality.

Functionality and Practicality: Kitchen countertops experience daily wear and tear, so it's crucial to choose a material that can withstand the demands of your cooking and food preparation routines. Wintel's porcelain countertops are known for their exceptional durability, heat resistance, and scratch resistance. They are designed to handle the demands of a busy kitchen while maintaining their pristine appearance.

Maintenance Requirements: Ease of maintenance is a significant factor to consider when selecting a countertop. Wintel's porcelain countertops are non-porous, making them resistant to stains and easy to clean. With their smooth and hygienic surface, you can keep your kitchen countertops looking beautiful with minimal effort.
Benefits of Choosing Wintel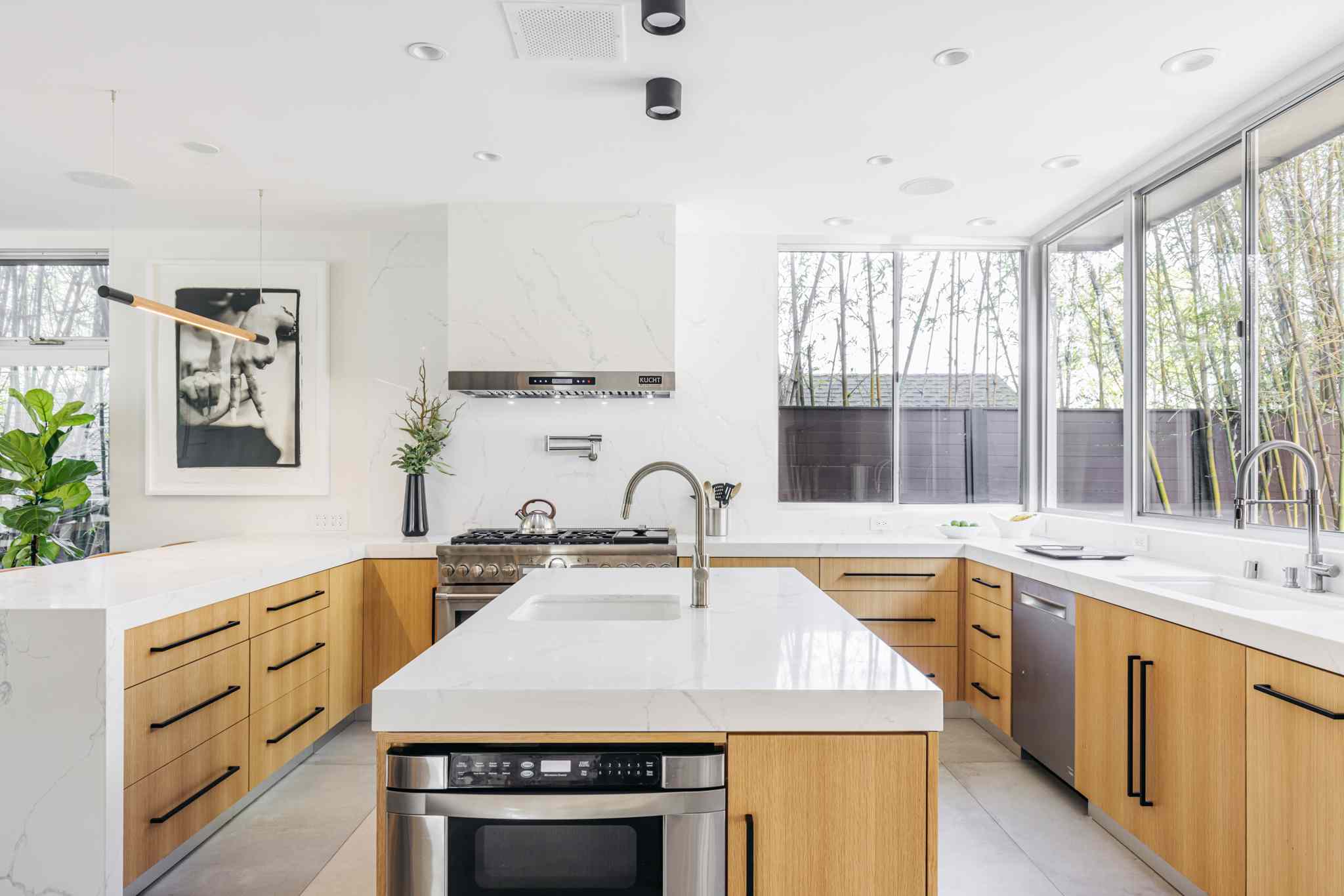 Opting for Wintel Ceramics as your kitchen countertop manufacturer offers several advantages:

Superior Quality: Wintel is committed to delivering excellence. Their porcelain countertops are manufactured using state-of-the-art technology and adhere to stringent quality standards. You can trust that you're investing in a countertop that will stand the test of time.

Variety and Customization: With Wintel, you have the freedom to choose from a diverse range of designs, colors, and finishes. Additionally, they offer customization options, allowing you to create a countertop that perfectly complements your kitchen's unique style and requirements.
Expert Guidance: Wintel's team of experts is always ready to assist you throughout the selection process. Whether you need advice on design choices or technical specifications, they will ensure that you make an informed decision and find the ideal countertop for your kitchen.

When it comes to choosing the right kitchen countertop, Wintel Ceramics Pvt. Ltd. offers a remarkable selection of superior-quality porcelain countertops. Their commitment to excellence, a wide range of options, and focus on customer satisfaction make them the ideal choice for homeowners seeking a kitchen countertop that combines style, functionality, and durability.

Visit Wintel Ceramics today and explore their exquisite collection of kitchen countertops to transform your kitchen into a space that reflects your unique taste and elevates your culinary experiences.

---
Article Last update: 11th May, 2023