When it comes to flooring, there are so many options available that it can be hard to choose the right one for your particular project. But have you ever considered GVT or PGVT tiles? These two types of tile offer a unique look and have some distinct advantages.
GVT and PGVT tiles have unique properties that set them apart from other tile types, but they also share some similarities. In this article, we'll walk you through the pros and cons of each type of tile so you can decide which one is best for your situation.
We'll take a closer look at the different uses for GVT and PGVT tiles, as well as how they compare in terms of durability, cost-effectiveness, esthetics, ease of installation, and maintenance. Whether you're renovating your home or just looking for a stylish new flooring option – this comparison guide will help you make an informed decision.
What Are GVT Tiles and PGVT Tiles?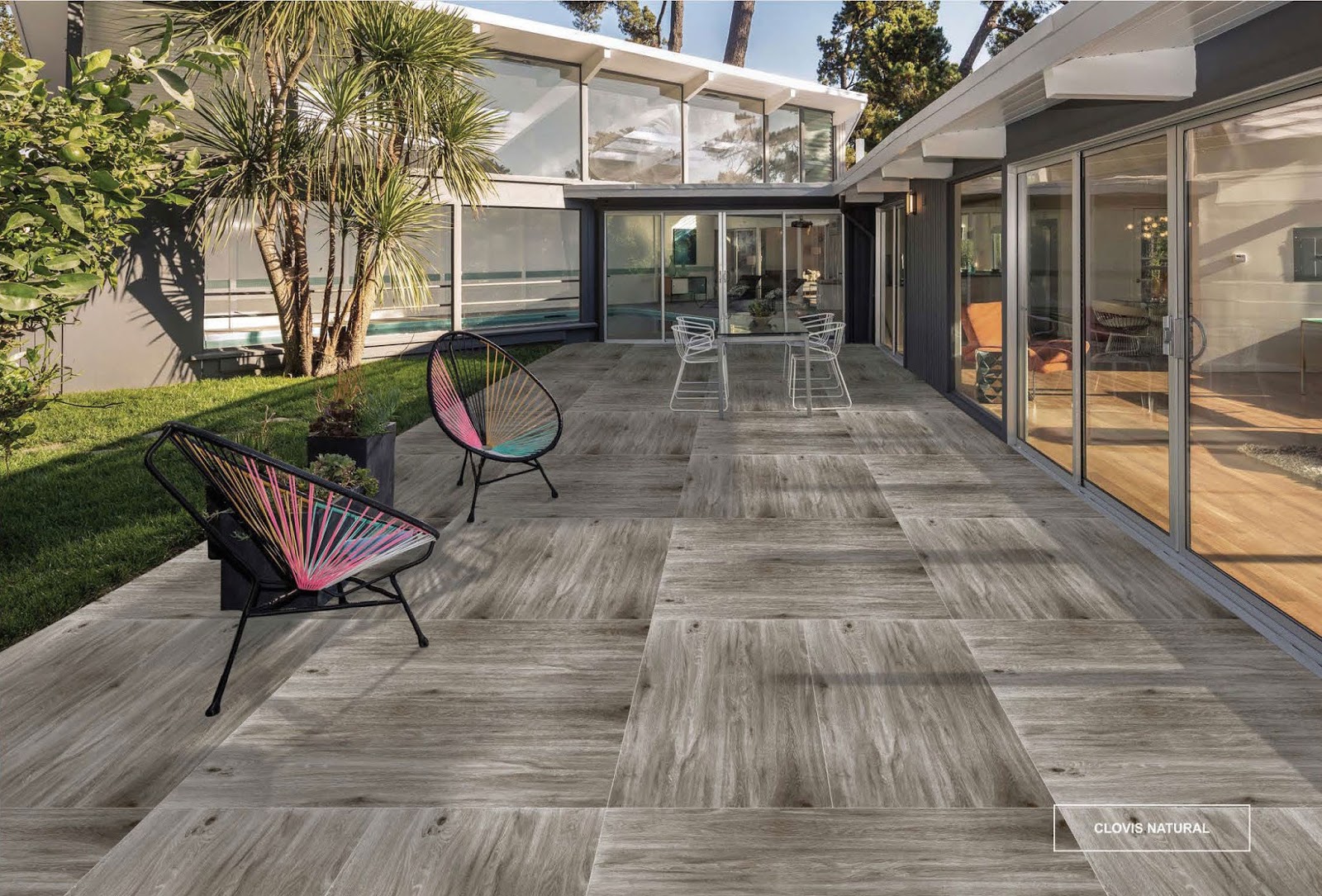 GVT tiles and PGVT tiles are two types of porcelain tiles that have been gaining popularity in recent years. So what makes them special? What's the difference between them?
GVT stands for Glazed Vitrified Tiles and PGVT stands for Polished Glazed Vitrified Tiles. Both types of tiles are made from clay because vitreous clay provides a strong and durable base. When it comes to differences, GVT tiles have a matte finish, while PGVT tiles have a glossy finish thanks to polishing. This is the key difference between the two types of tiles.
GVT tiles are typically used in outdoor areas, due to their porous nature which makes them resistant to moisture and extreme weather conditions. PGVT tiles, on the other hand, are used in indoors due to their glossy finish which makes them esthetically pleasing.
No matter which types you choose, both offer an elegant look and great durability - making them an ideal choice for any home improvement project!
Pros of GVT Tiles: Cost-Effective and Durable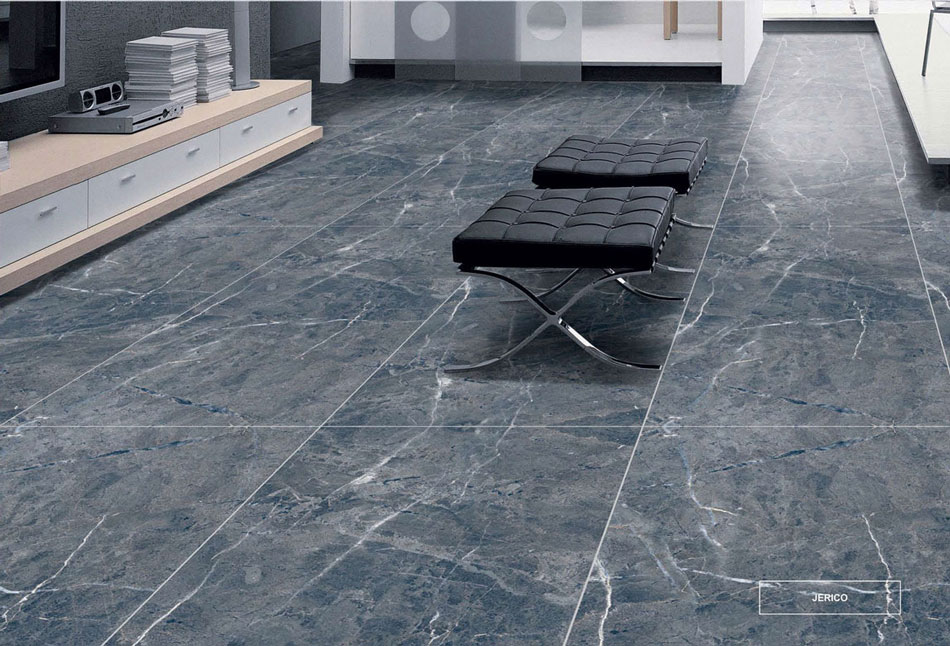 When you're selecting a type of tile, how do you know which one is the best for your project? GVT tiles are a popular option and can offer a lot of advantages over other tile types. Let's take a look at some of their pros:
Cost-Effective: GVT tiles are one of the most cost-effective tiling options for homeowners and small businesses. They are relatively inexpensive compared to other tile types and can provide an economical solution for flooring projects.

Durable: GVT tiles are incredibly durable and easy to maintain, making them perfect for high-traffic areas like foyers, hallways, and bathrooms. They are resistant to moisture, staining, cracking, and chipping — making them an excellent choice for any project.

So if you're looking for a cost-effective and durable tiling solution, GVT tiles might be the perfect option!
Pros of PGVT Tiles: Stylish and Versatile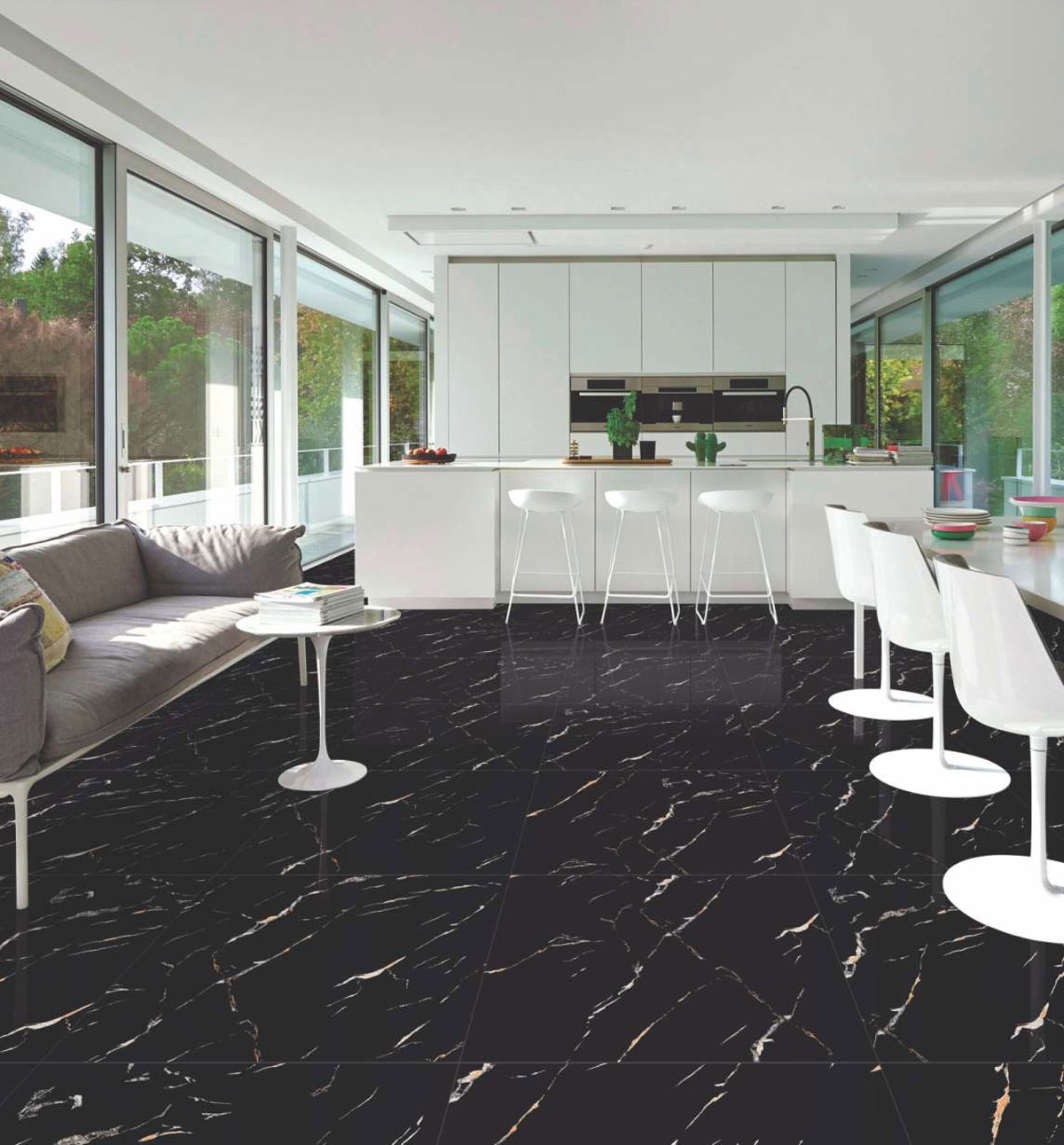 If the style is your thing, you'll appreciate what PGVT tiles have to offer. A sleek finish and modern look mean that you can use them to create a stylish and contemporary space. Plus, they're versatile, meaning that you can use them in a variety of ways—from backsplashes, showers, as well as outdoor spaces like patios and decks.
Besides their looks, there are a few other advantages to PGVT tiles. Here's a list of their pros:
1. Easy to clean and maintain - PGVT tiles don't pick up stains and are resistant to dust, making them easy to clean and maintain.

2. Versatile -PGVT tiles come in a variety of shapes and sizes allowing for more design freedom.

3. Cost efficient -PGVT tiles are cost efficient due to their lighter weight compared to traditional ceramic tile or stone tile.

4. Durable - PGVT tiles are resistant to water damage, making them ideal for bathrooms or other wet areas of the home. Plus they won't fade over time like some other tile materials will.
Cons of GVT Tiles: Limited Style Options
You may know that GVT tiles have a broad range of uses, from kitchen backsplashes to showers and tub surrounds. But something you might not be aware of is that GVT tiles don't offer much in the way of style options.

Limited Style Options

GVT tiles only come in a limited number of shapes and sizes—square, rectangular, and occasionally hexagonal—so it can be tricky to get truly creative with your space. Plus, they come in fewer color variations than many other kinds of tile. That can be a bummer if you're looking for something unique or special.

Too Thick for Thin Set Application

GVT's solid design also makes it too thick for traditional thin-set applications; which means you'll need to use a more expensive thick-set mortar instead. And that's not all—GVT is heavier and bulkier than the alternative option.
So if you're looking for something more sophisticated or intricate, stick with another tile type like PGVT. They offer plenty of color and design options, so you don't have to sacrifice creativity.
Cons of PGVT Tiles: Higher Cost and Prone to Scratches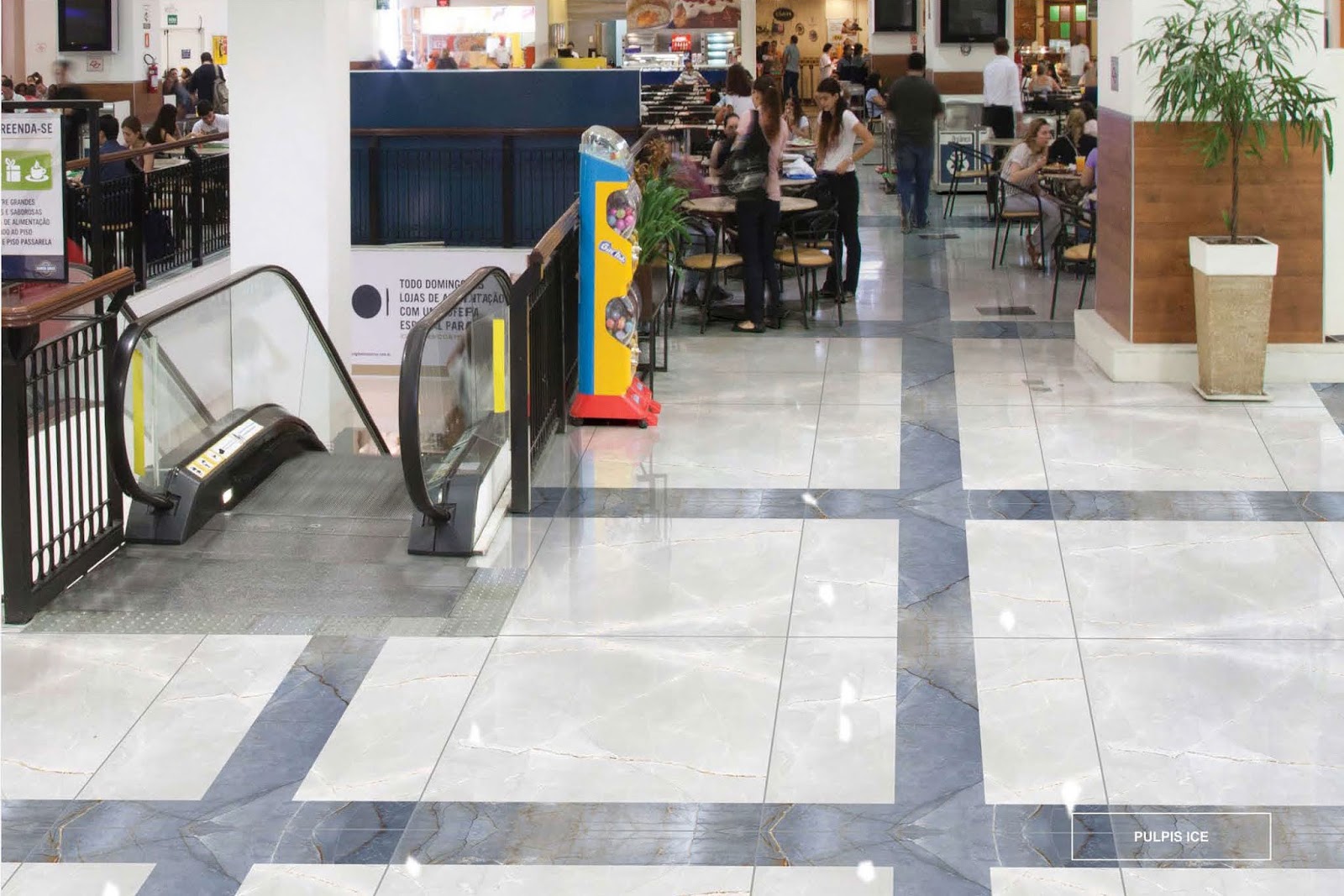 So let's take a look at the cons of PGVT tiles. First, they are more expensive than GVT tiles. This is because PGVT tiles are usually imported from India or other countries, and usually have to be shipped to your location. This all adds up to higher costs for the consumer.
Second, PGVT tiles are more prone to scratches than GVT tiles. This means that when your kids run around or you have pets in the house, you'll have to be extra careful with them. PGVT tiles can get scratched easily, so you might want to think twice before getting them for a home where there is a lot of daily activity and movement.
Finally, if you're looking for something lighter-weight, then GVT might be the better choice since it's much lighter that the PGVT tile. So if you're looking for something easy to install and transport, then you might want to consider GVT instead of PGVT.
Best Uses of GVT Tiles and PGVT Tiles in Homes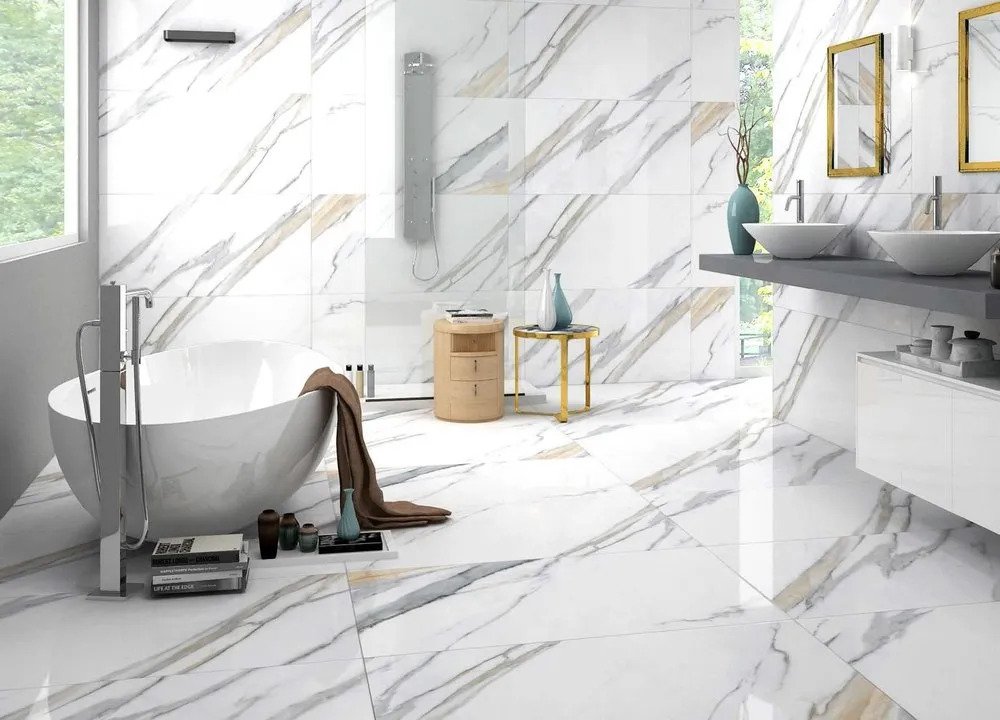 GVT and PGVT tiles are both perfect for residential uses, but they come with their own pros and cons.
Which one should you use? Well, let's go over the best uses for each one:

GVT Tiles

GVT tiles are best used in areas of your home where it's important for the design to take center stage. They have a glossy finish, which does give them some slippery qualities. So if you're looking for a tile to use in the kitchen or bathroom, GVT tiles may not be suitable. But if you use them in other parts of your home like living rooms or bedrooms, these tiles can be great design options.

PGVT Tiles

PGVT tiles are perfect for practical purposes such as bathrooms or kitchens. They have an anti-skid surface, which makes them ideal for wet surfaces and high-traffic areas. They are also resistant to staining, which is great if you want something that's easy to clean and maintain. The only downside is that they don't quite have the same level of visual appeal as GVT tiles do.
Conclusion
All in all, GVT and PGVT tiles offer unique benefits, so the right tile for your application will depend on the environment, the purpose you need it for, the look you're going for, and the budget you have. Both tile types come with some pros and cons, so weigh out the available options and consider your local tile supplier's recommendations to help you make the best decision for your needs. No matter what option you choose, both GVT and PGVT tiles offer an attractive, durable and lasting finish to help you create your perfect space.
---
Article Last Update: 16th May 2023
---
Read More Articles:
1. 800 x 1600 Full Body Vitrified Tile Manufacturer in India
2. Kitchen Countertop Manufacturer